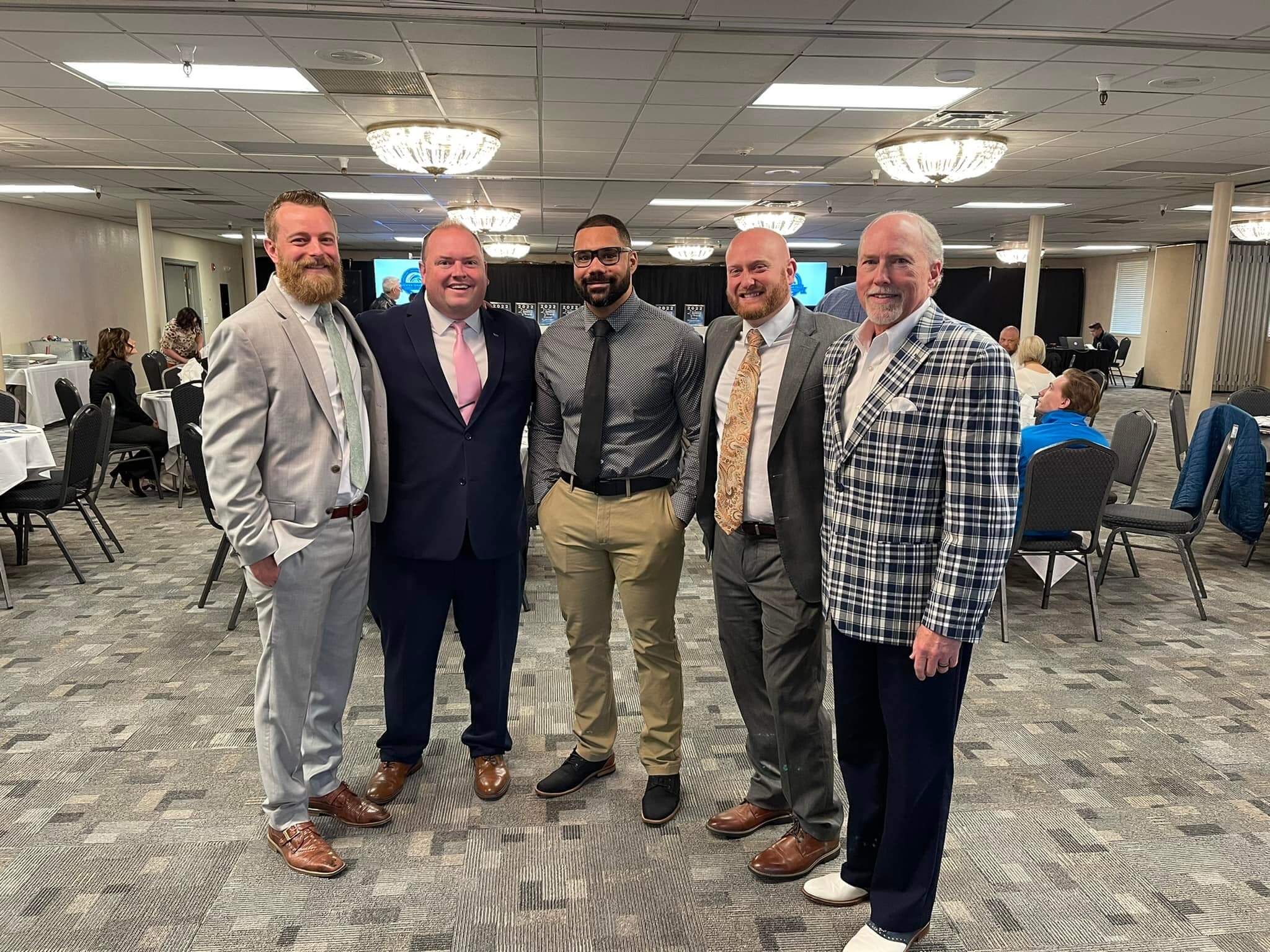 Annual Membership Meeting
Each year, the Greater Idaho Falls Chamber of Commerce hosts their Annual Membership Meeting. During this meeting the Chamber CEO gives a State of the Chamber Address, goes through the previous years' annual
report, introduces board members, ambassadors, and Chamber staff.
Business of Distinction Awards
The Greater Idaho Falls Chamber of Commerce hosts a Business of Distinction Awards ceremony each year to honor local businesses who demonstrate profitability, fiscal responsibility, adequate capitalization, and positive contributions to the social and economic well-being of the community, and their industry category. Businesses are also chosen because of their commitment to employee development, community outreach, and excellence in leadership.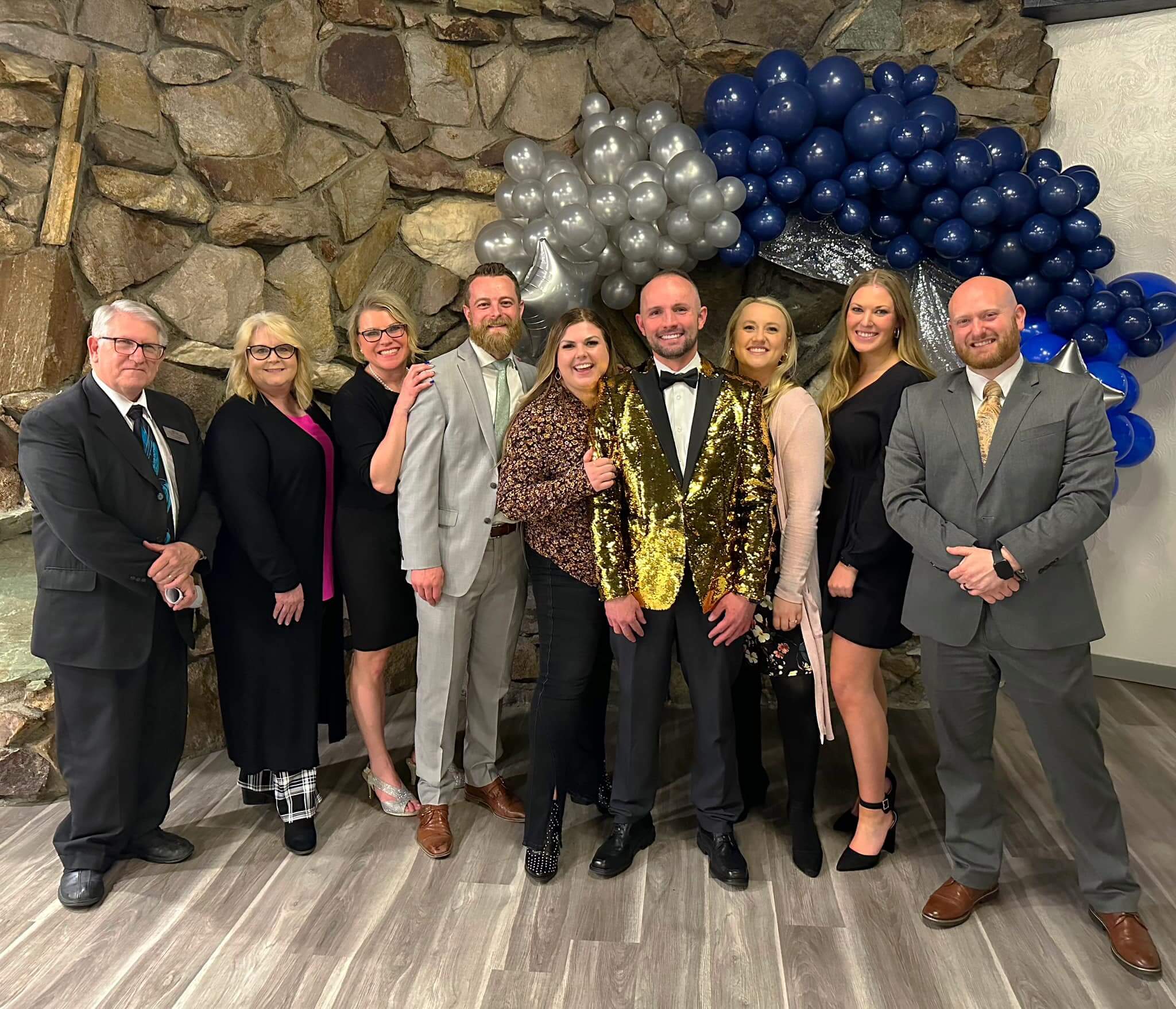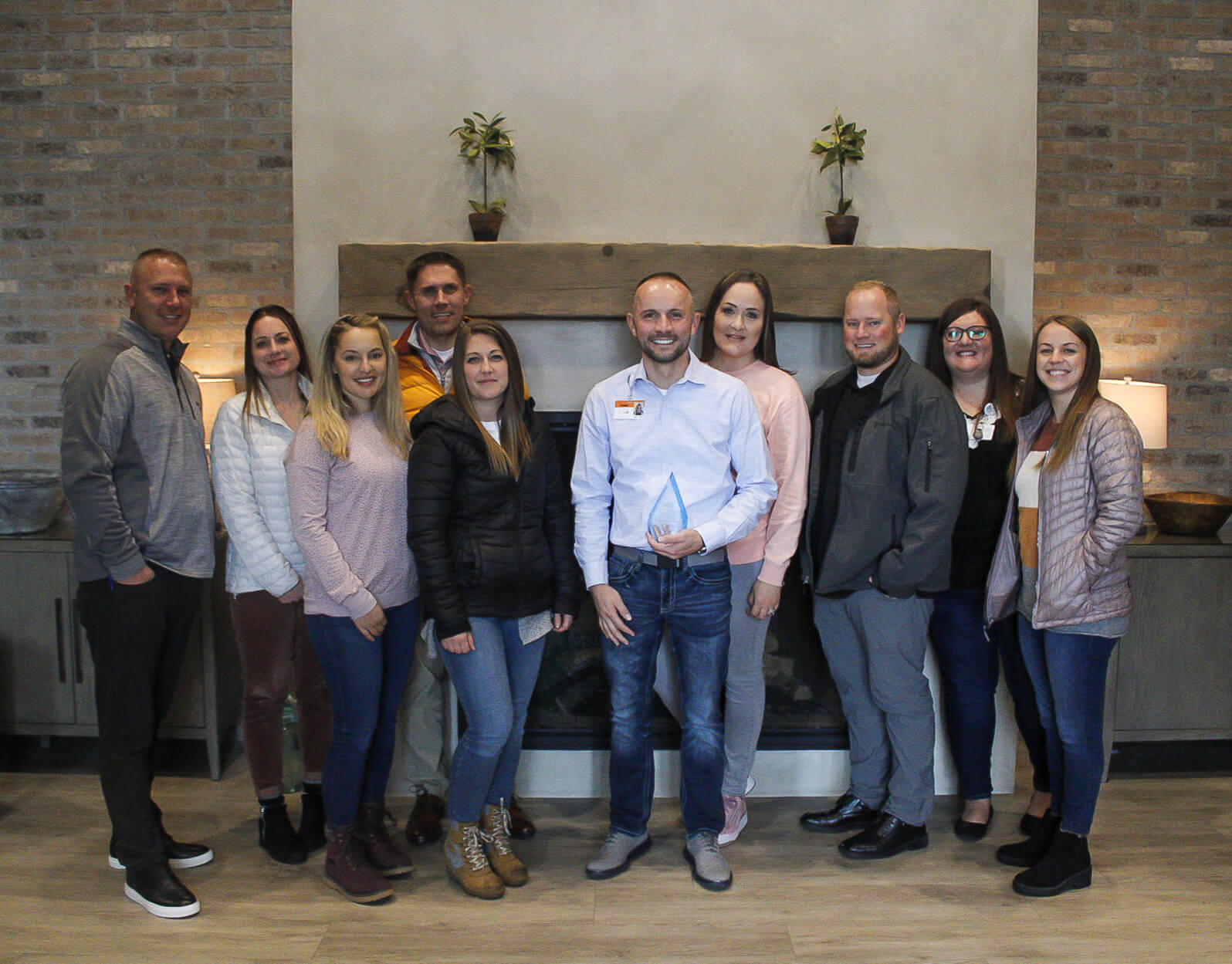 Distinguished Under 40 Awards
Distinguished Under 40 is one of the most coveted awards in Eastern Idaho. This is an annual awards program that honors 12 young professionals who have gone above and beyond, making notable accomplishments in their education, careers, or community.
Congratulations to our 2022 honorees!
AMANDA LOGAN
College of Eastern Idaho
ASHLEY JO WINTERS-GLENN
Idaho National Laboratory
BRADY BLOXHAM
CourseOps
CARISSA COATS,
Better Homes & Gardens & Real Estate Voigt Davis
DAKOTA ROBERSON
University of Idaho
DALLIN DRANEY
Elevation Labs
DUSTY JOHNS
Just 4 Kids Urgent Care
EMILY FITZPATRICK HARRIS
Idaho Falls Regional Airport
JAKE DAVIS
Electrical Wholesale & Home Lighting
KRISTINA BUCHAN
City of Ammon
NICOLE KELLER
Wood Funeral Home & Crematory
WHITNEY POND
BLVSH Salon
Scramble for Commerce Golf Tournament
In May, the Greater Idaho Falls Chamber of Commerce hosts its annual golf tournament at the Idaho Falls Country Club. The Scramble for Commerce Golf Tournament provides a casual way for local businesses to showcase their products and services. It is also a great way for business professionals to expand their professional networks. This year we were happy to host 36 teams of four players, and 19 active hole sponsors.
Congrats to our 2022 winning teams!
Wheeler Electric, Inc.
Western Rivers Financial Group
HomeRiver Group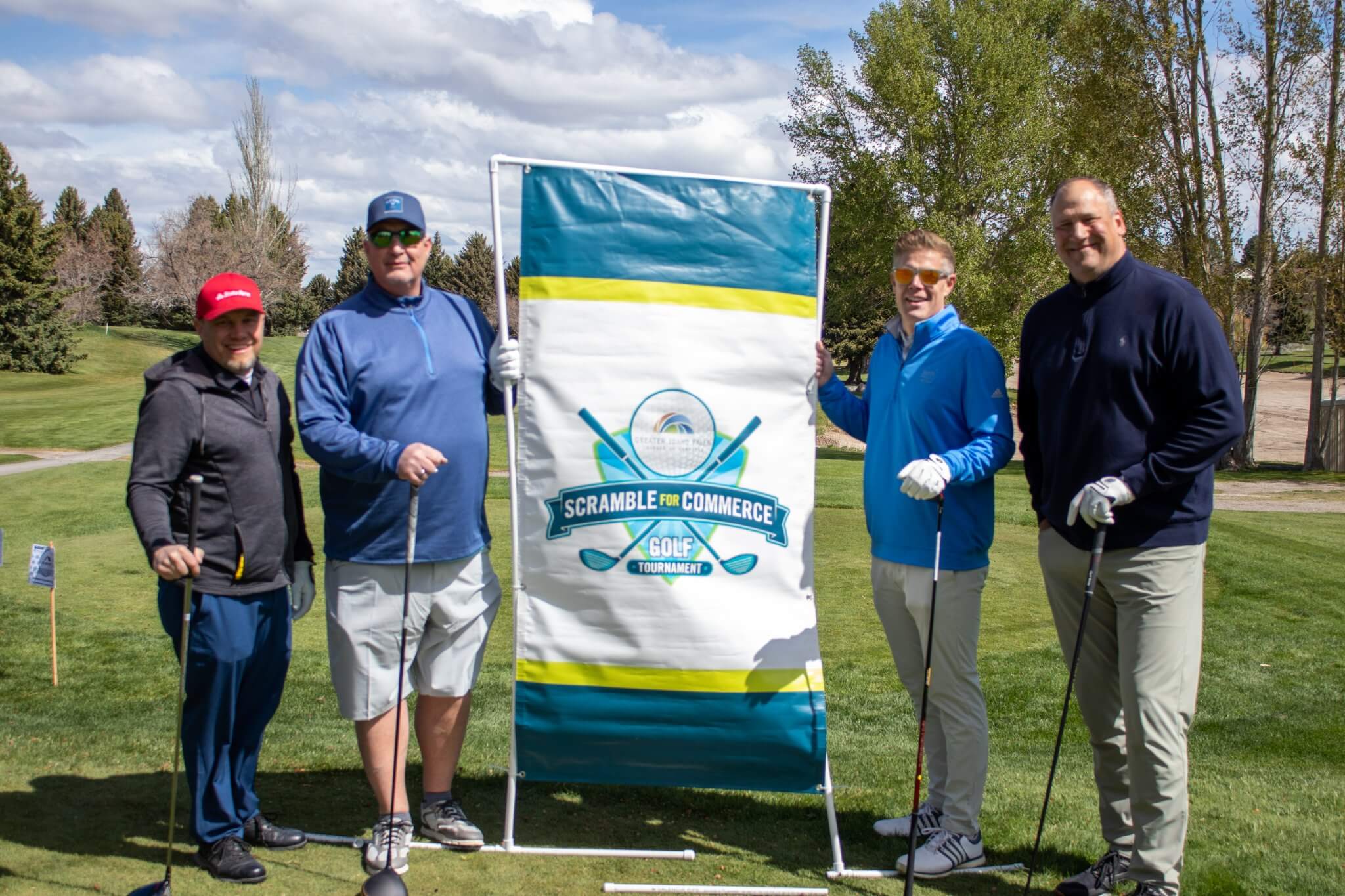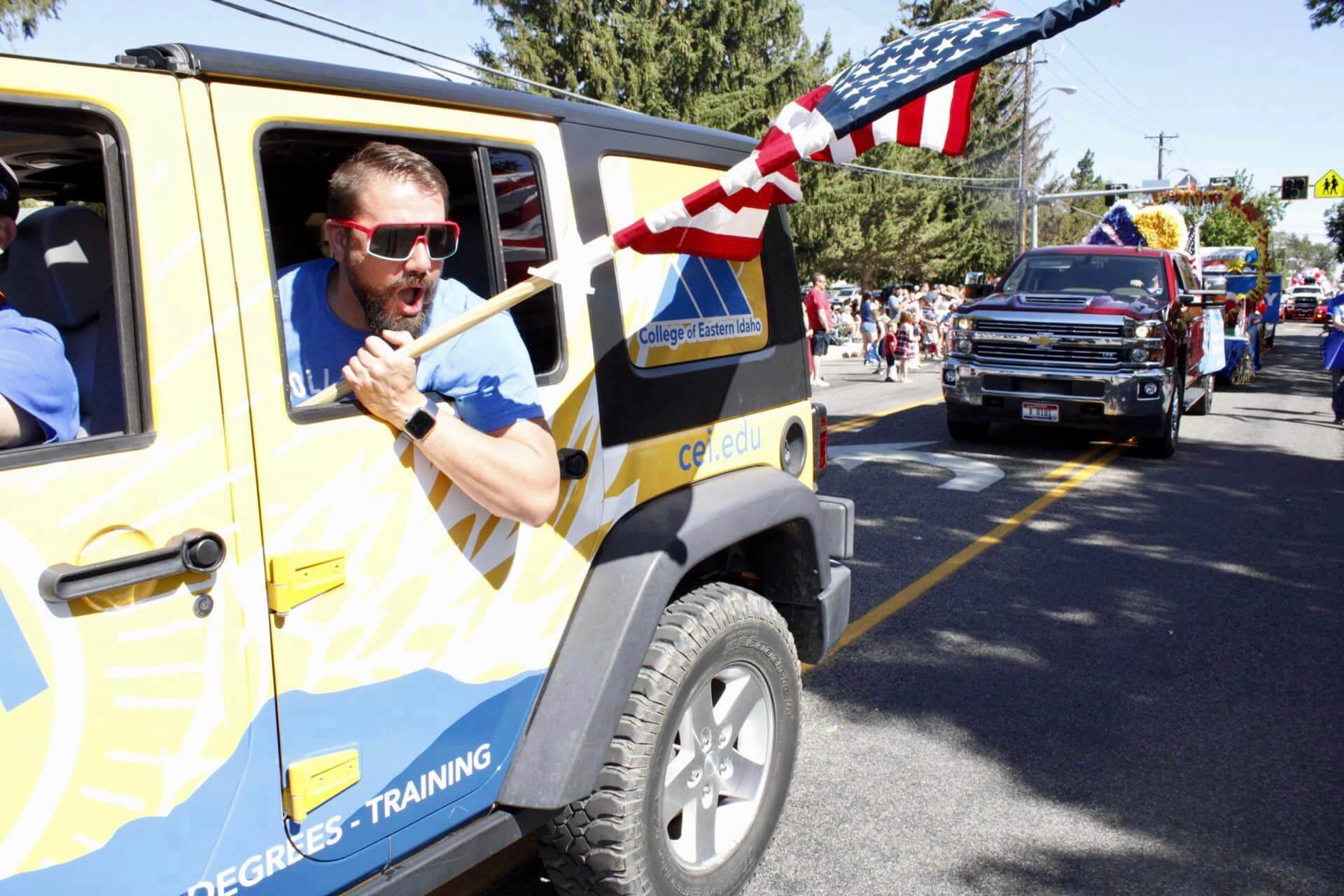 The Liberty On Parade is the biggest event the Greater Idaho Falls Chamber of Commerce puts on each year. Thousands of people come out to the parade yearly to enjoy floats from businesses and schools in the community. Parade registration to have a float in the parade opens every year at the beginning of April and is on a first-come, first-serve basis.
Liberty On Parade is on July 4th at 9 AM and begins at Idaho Falls High School and ends at Tautphaus Park.
2023 Liberty On Parade Lineup can be found HERE.
Chamber Night with the Chukars
Nothing goes better together than summer and baseball. Throw in the Greater Idaho Falls Chamber of Commerce and you have yourself one of the best nights of the year! Every August the Chamber takes over Melaleuca Field for Chamber Night with the Chukars. At this years' Chamber Night, Senator Mike Crapo honored the Idaho Falls Bandits with the Spirit of Idaho Award, Chamber Ambassador, Don Williams, threw out the honorary first pitch, and our member businesses were able to enjoy the game compliments of the Chamber and the Idaho Falls Chukars.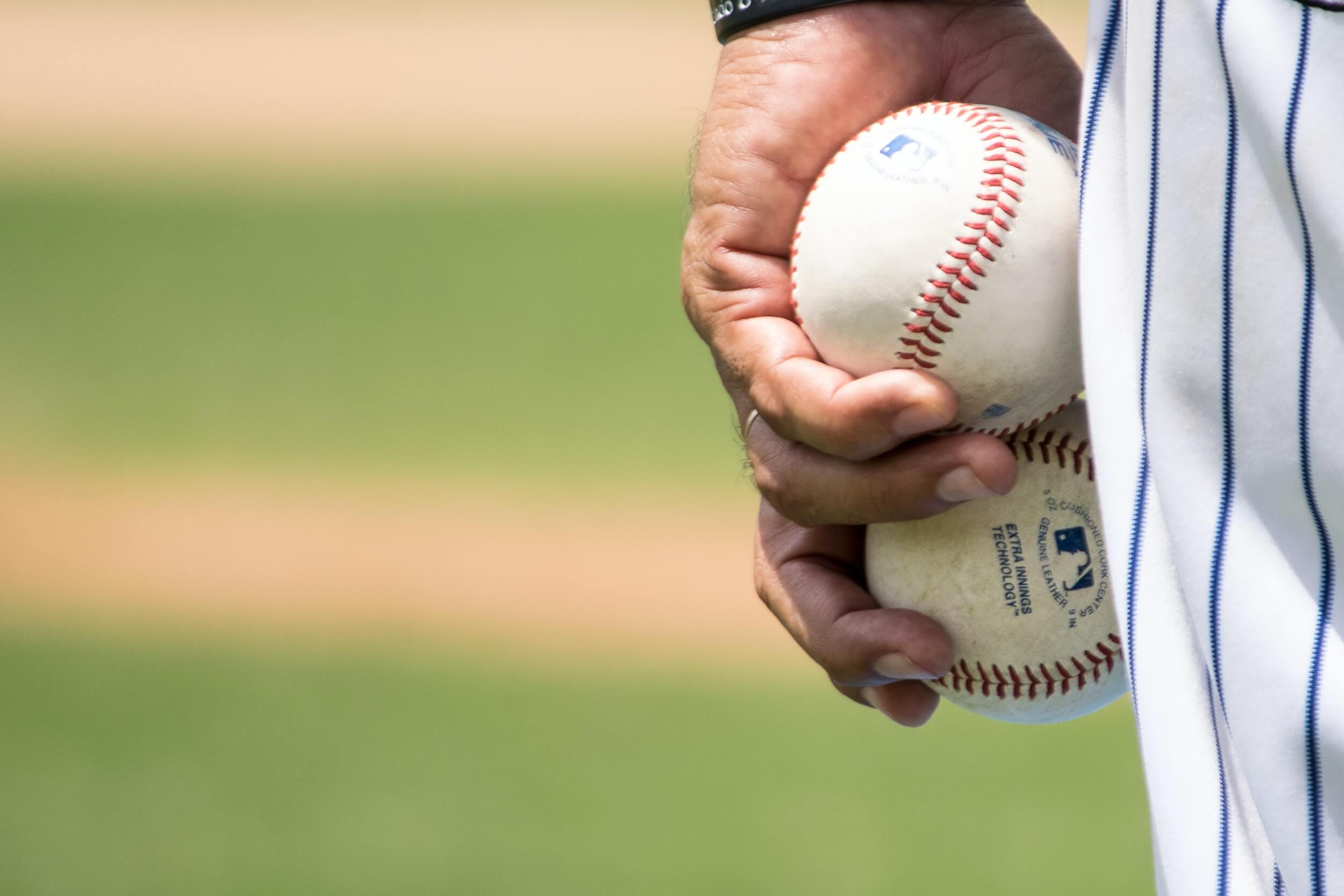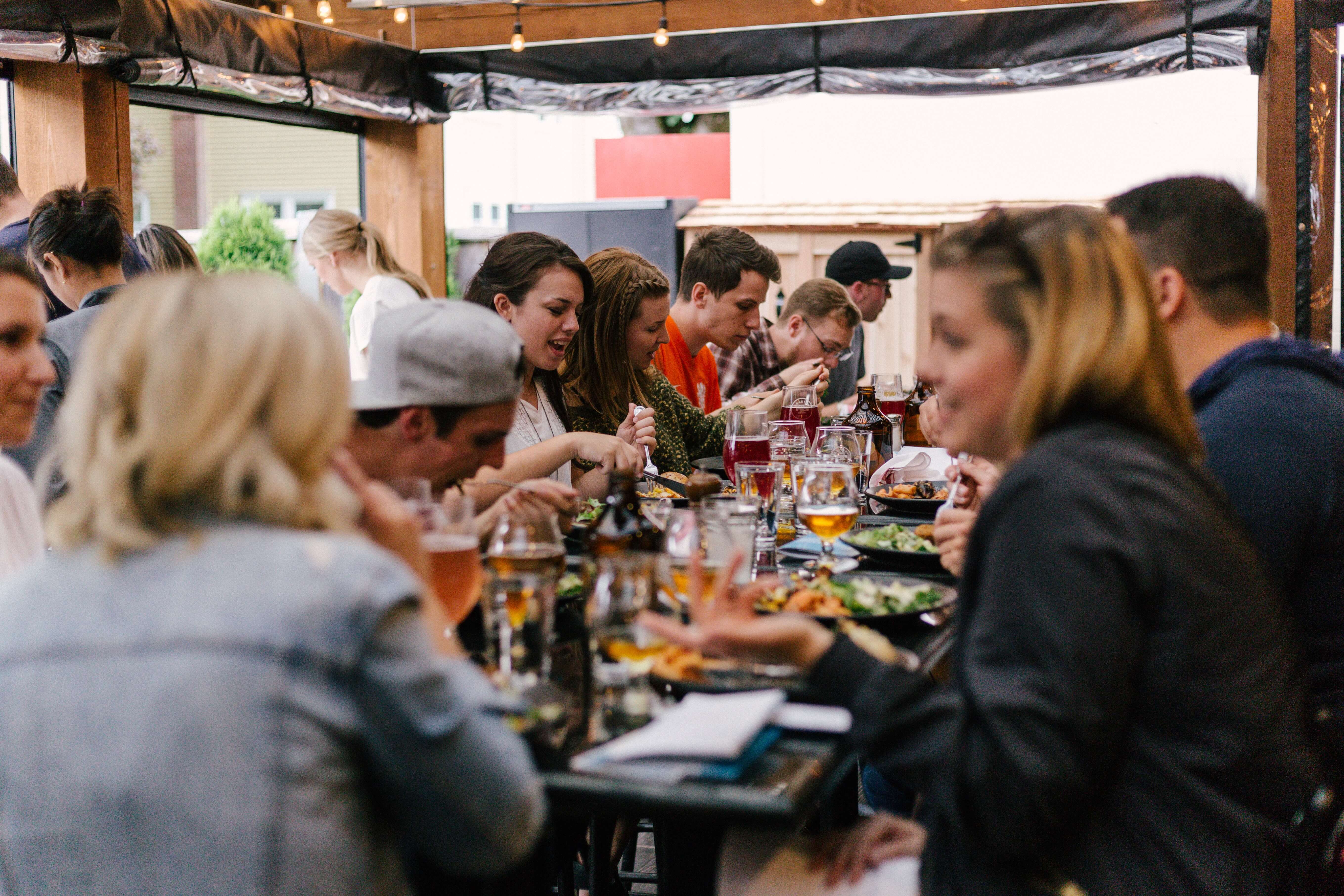 In August, the Greater Idaho Falls Chamber of Commerce hosted its first ever Summer Celebration. This year's theme was Country Summer. The night consisted of dinner from Black Hawk BBQ and custom drinks from Yeti Jane Sips & Snacks. Entertainment included country line dancing lessons and a private concert from local country music artist, Dalton Dummer. Patrons also enjoyed a no-host bar, a photobooth and a mechanical bull.
The Greater Idaho Falls Chamber of Commerce facilitated over 100 ribbon cuttings for member businesses in 2022. The Chamber loves to celebrate new businesses and is eager to welcome them into our organization. Ribbon cuttings are the best way to introduce new businesses into the community. They increase your company's visibility and establish meaningful relationships with business leaders, city officials, and community members. Ribbon cuttings aren't just for new member businesses, the Chamber is happy to celebrate member businesses who have remodeled or moved to a new location or are celebrating a major milestone or anniversary.